I had a few friends over for a pizza party not long ago. The following photographs of the evening were taken by my friend Bob of Moth Studios (w/ my new camera which does a better job w/ photos in low light than my other camera).
Pizza #1 – mozzarella, sliced tomato, mushrooms, oregano, garlic and parmesan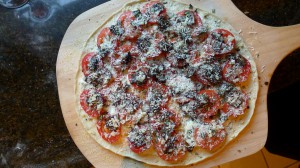 Pizza #1 ready to eat
Chris' cucumber salad w/ red bud blossoms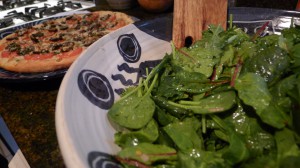 Salad #2 – baby kale, spinach and Swiss chard
Rolling out the dough
Pizza #2 – mozzarella, sliced potato, sage, butternut squash, garlic, parmesan and capocolla
Enjoying the evening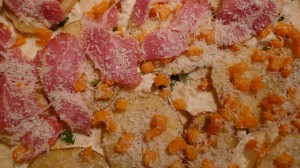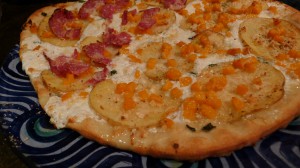 Pizza #2 fresh from the oven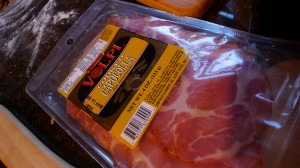 Capocolla
Dessert was Mary's berry cobbler a la mode that was so delicious we forgot to snap a photo!
Happy Cooking…