Although a month delayed by the cool, wet summer we're having in St. Louis, the plants are coming along quite well. I harvested a few tomatoes the other day as well as some jalapeno peppers, chard and kale. Tonight I'm going to dice one of the tomatoes, slice one of the jalapenos and add them to the pan w/ the chopped kale and chard, give it a quick saute' then combine it w/ some cavatappi pasta. Topped w/ some freshly grated Parmesan cheese, this will make a delicious meal!
Here are some photos I shot on August 5th and the garden bounty I harvested on August 8th:
zinnias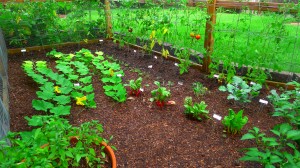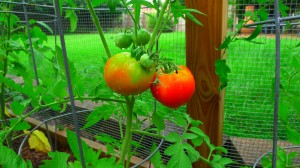 Crimson tomatoes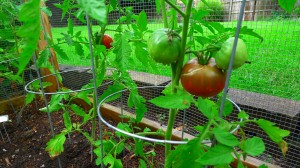 Black Krim tomatoes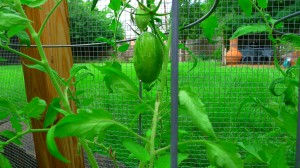 Speckled Roman tomatoes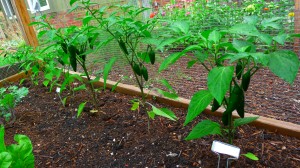 jalapeno peppers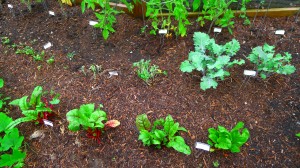 chard and kale
 baby butternut squash
 hummingbird/butterfly mix
 wildflowers
 herbs
 garden bounty
Green thumbs up!