I visited family and friends in Northern California last week. The weather was fantastic, the food was delicious and my overall experience was top notch! While in San Francisco, I visited my favorite art museums – SFMOMA and The de Young. I also tried a couple of new restaurants – Piccino and Burma Superstar. I highly recommend both!
In Sonoma, my friends took me to Gloria Ferrer Vineyards the afternoon I arrived. We sampled some of their delicious sparkling wines and snacked on some local cheeses. A wonderful way to start the weekend! The next morning we drove to Petaluma for breakfast at Hallie's Diner. Delicious omelets! Later that day my friend treated me to a vintage biplane ride to the Golden Gate Bridge and back. What a fantastic, once in a lifetime experience!! For dinner we grabbed a grilled chicken meal at El Brinquito Meat Market. What a great deal – a whole grilled chicken, beans, rice, tortillas and spicy sauce for a mere $20. This was washed down w/ a couple of bottles of local wines. Heavenly!!
Here are a few snapshots of my wonderful trip: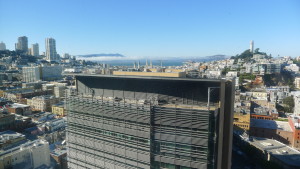 My view in S. F.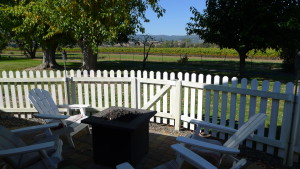 My view in Sonoma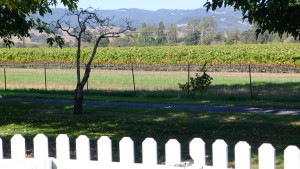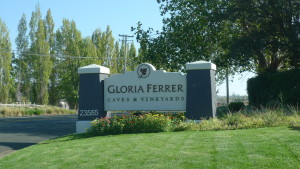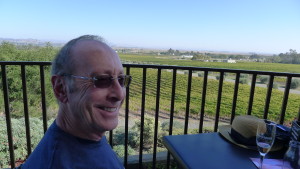 Me
 My gracious hosts, Dan and Lorraine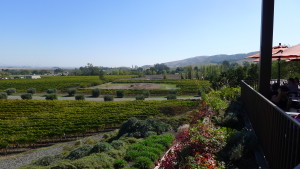 The view from the tasting terrace
 Biplane ride
 Approaching S.F. and the Golden Gate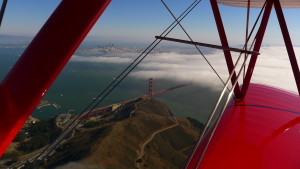 Nice shot!
 The delta
 Sonoma scenery
 Landing…
Bon Voyage!
Bruno