As the garden fades from Summer into Fall it continues to produce a nice quantity of bounty. There are still some tomatoes, jalapenos, basil and hopefully a few butternut squash to be picked. I made some pesto the other day w/ the Asian basil that I picked and have been enjoying the tomatoes in salads, sandwiches and stir fries. The following garden photos were taken on October 11th. The garden bounty photos have been snapped on various days since my last update.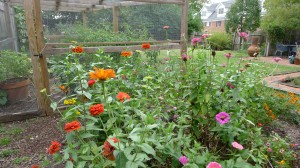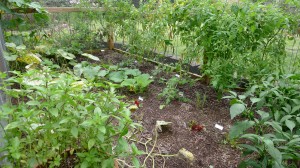 Brandywine, Pompeii and Black Krim tomatoes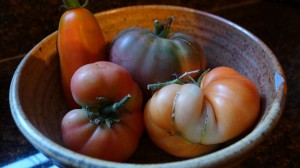 Pineapple, Black Krim and Pompeii tomatoes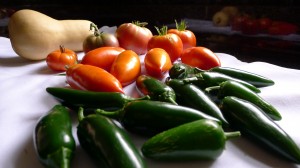 Jalapenos, butternut squash, Pineapple, Black Krim, Gold Medal, Crimson and Pompeii tomatoes
Pompeii and Pineapple tomatoes; Siam Queen basil
Happy Eating!