This has not been the best year in my garden, but it also hasn't been the worst. Compared to last year though, it's looking pretty good for productivity. All of the plants seem to be delayed by 3 to 4 weeks due to the cool, wet summer weather. I have fewer and smaller tomatoes, but there are quite a variety of peppers although no habaneros yet. There's only one butternut squash on the three plants I have growing. The two basil plants are about half the size they were last summer. I'm hoping w/ the hot weather forecasted for the upcoming week that all the plants will thrive! All in all, I must say that I'm fairly happy w/ the way things look at this point… definitely an improvement over last year's miserable summer!! In looking ahead to next year, I think that I'll start my seeds earlier so that by the time the ground is warm enough for them to be planted they will be bigger and stronger than they were this year.
Take a look at how things are shaping up right now…
(photos taken on August 23rd)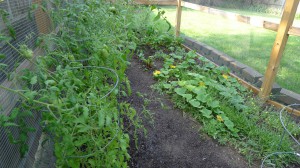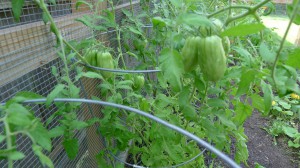 Speckled Roman
 Marvel Stripe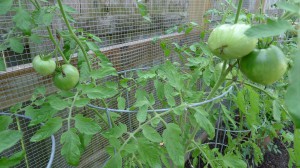 Black Krim
 Ancho, New Mexican and Jalapeno peppers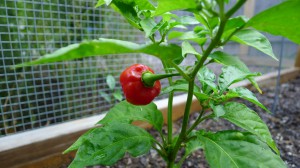 Caribbean Red pepper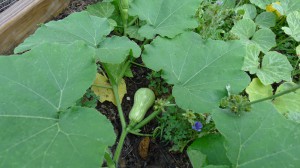 Butternut squash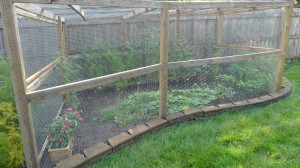 Zinnias
 Hummingbird Haven
 Wildflowers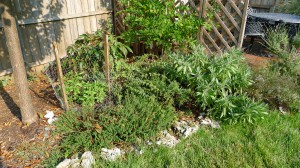 Herbs
 Black Krim and Caribbean Red
That's all folks!