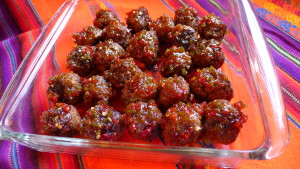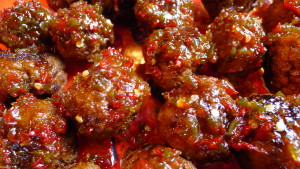 Mission: As requested,  create "something decadent" to bring to a friend's party.
Since my search for a specific Morrocan spice blend was unsuccessful I decided to go w/ a berbere seasoning that I found at World Market. Berbere is an Ethiopian spice mix that typically includes chili peppers, garlic, ginger, basil, korarima, rue, ajwain or radhuni, nigella and fenugreek. The mix I purchased also included paprika.
I worked the berbere seasoning directly into the ground pork & lamb along w/ a bit of salt, formed it into bite size balls, then browned them in a cast iron skillet. Finished w/ my fresh pepper jam… mission accomplished!
Bon appetit!
Bruno